Black Disability History is American History, and it is being made every day by dynamic Black people with disabilities across our country. Too often, our community does not intentionally amplify the voices of Black people with disabilities. Each of our experiences build our communities and shape our future. As we celebrate Black History Month, here are a few Black Disabled people making history right now:
Imani Barbarin is a blogger, author and Disability-Rights advocate from Philadelphia, PA. Her blog, Crutches and Spice chronicles her perspectives as a Black woman living with cerebral palsy. She has been featured in Forbes, Bustle, Healthline, Philadelphia Inquirer, NPR, The Muse, and more. Follow Imani on Twitter for her latest takes and support her Patreon if you enjoy her work.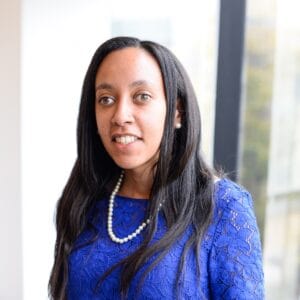 Haben Girma is the first Deafblind person to graduate from Harvard Law School. She is a human rights lawyer advancing Disability justice and was named a White House Champion for Change by President Barack Obama. Haben is the recipient of many distinguished awards, including the Helen Keller Achievement Award and Forbes 30 Under 30. She recently released her New York Times "New & Noteworthy" memoir, Haben: The Deafblind Woman Who Conquered Harvard Law. Book Haben as your next speaker or consultant.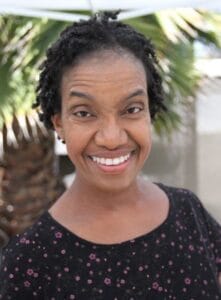 Diana Elizabeth Jordan is an actor, filmmaker and Disability inclusion "artivist" using her art as a tool for advocating social justice issues. She is the first actress with a disability to obtain a Masters of Fine Arts in Acting from California State University-Long Beach. Diana is an award-winning actor and founder of the Rainbow Butterfly Cafe, an EduTainment Production Company. We were fortunate to have her as our keynote speaker at our virtual Fall 2020 Career Academy graduation and we all had a blast. We highly recommend booking her as your next speaker. Keep up with Diana on Facebook and subscribe to her YouTube channel for a weekly Morning Cup of Joy.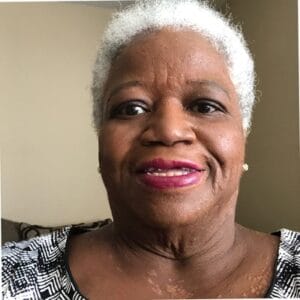 Barbara Labinjo is a Starkloff Career Academy alumna from our Fall 2018 class. Barbara is an active member of the Saint Louis community and chaired the YMCA's annual campaign to design programs to better meet community needs. Today Barbara works at the AARP Foundation as an employment specialist helping people develop employment goals and instructing new students in medical office management methods. She also volunteers with us as a Disability Trainer to help employers understand how they can foster disability-welcoming workplaces. Barbara recently talked with our writer, Josh Sissonto chronicle her experience of being a Black woman with a disability growing up in 1950s inner-city Chicago.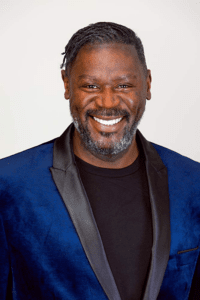 Warren "Wawa" Snipe is a Deaf writer, rapper and performer from the DMV (D.C./Maryland/Virginia) area. You may know him best for his performance of the national anthem and "America the Beautiful" in American Sign Language (ASL) at the start of this year's Super Bowl. In the late 1990s, Warren created the genre "Dip Hop," which is rooted in hip hop with a mixture of audio and images to help people understand Deaf culture and for Deaf people to enjoy hip hop. He recently released his third album, "Wamilton." Warren is also an actor and has appeared in season two of the CW series "Black Lightning." Check out Wawa's albums and upcoming projects on his website.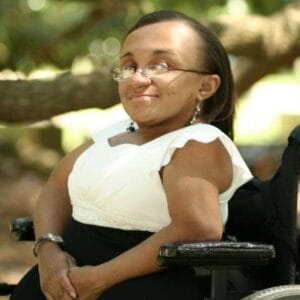 Vilissa Thompson is a Licensed Master Social Worker and Founder & CEO of Ramp Your Voice!, an organization that promotes self-advocacy and empowerment among disabled people. She is a Disability-Rights consultant, writer and activist who "educates the public and political figures about the plight of disabled people, especially Black women and femmes with disabilities." She is an active conversationalist on Twitter and is credited for creating the #DisabilityTooWhite movement, calling attention to the absence of Black and other non-Black POC in media representation and the general representation of the disability community. Book Vilissa for your next event, follow her on Twitter or LinkedIn, and support her Patreon.