Before the start of the pandemic, our SDI office had an influx of new faces and a much-appreciated burst of help during the academic school year. We've been working from home for just over a year now, and our practicum student interns are still hard at work from their remote locations.
We are happy to welcome Charity, Noga, and Noriko to the SDI team. All three of them are Master of Social Work students at Washington University's Brown School of Social Work.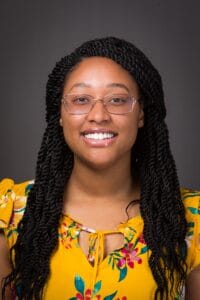 Charity Buckner is a practicum student intern who will graduate in May 2022. She is working with our Youth Programs team. She works closely with Katie Fields, SDI's College Outreach Coordinator to assist in developing materials and curriculum for the upcoming Access U Internship Bootcamp this summer.
Charity is most excited to learn more about program development and the implementation process. She also is interested in how a Program Manager and Program Coordinator make things happen behind the scenes.
Katie professes, "With past experience working in a college access office, Charity brings incredible insights and strengths to Access U. Currently a student herself, she brings a much-needed student perspective to our team and allows us to better understand the needs and challenges presently facing college students."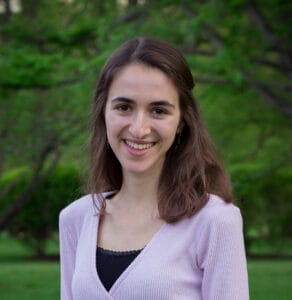 Noga Melnick is a classmate of Charity's and is working on the other side of the Youth Programs team. She is helping the DREAM BIG team coordinate the Summer Career Camp and planning events for the 2021-22 academic school year. Noga hopes this internship will strengthen her knowledge on what makes a good disability ally.
"Noga has been a wonderful addition to the DREAM BIG team. She is all hands on deck, wanting to learn all aspects of the program from interacting with families and companies  to planning and preparing for Career Club events to the DREAM BIG Career Camp," Danielle Giuffrida, DREAM BIG Camp Coordinator says. "She is not afraid to jump right in and take a lead on a task. We are thrilled to have her for the spring and summer!"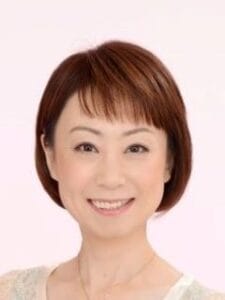 Noriko Hatanaka will graduate from the Brown School this summer with a Masters in Social Work. She is making efforts to launch the new Summer Starkloff Career Academy Virtual Capstone Course. Noriko is thrilled to work with adult candidates, and is impressed with their passion and experiences. She is most enthused about making the atmosphere more comfortable so that candidates can prepare for their next step as a professional.
"Noriko has been invaluable to the Career Academy team," Adult Career Services Coordinator Jason Hartsfield says. "She's supported us in bringing in new candidates, helped us in the class and provides us with unique insights into disability from an international perspective."
To each of our new interns — Welcome to the SDI team!