Starkloff is excited to welcome back professionals from the Center on Employment at the Rochester Institute of Technology's National Technical Institute for the Deaf! Presenters for our Spring Course for Companies will be Regina Kiperman-Kiselgof, NTID Assistant Director and Dawn Lucas, NTID Associate Director. They are coming to St. Louis to conduct a training program recommended for supervisors and coworkers of deaf and hard-of-hearing employees, along with those employees.
The SDI Spring Course for Companies:
Working Together: Deaf and Hearing People
Training date: April 12, 2018 (Register by April 1)
Time: 8:00—10:30 a.m.
Centene Corporation Auditorium, 7700 Forsyth, St. Louis, MO 63105
Cost: $75 for general audience; $45 for HRMA members
CEUs: SHRM and HRCI recertification credits are pending
Human resources staff; recruiters; and equal employment opportunity, diversity and disability hiring professionals should also attend.
The Spring Course is presented in partnership with the Human Resource Management Association of Greater St. Louis.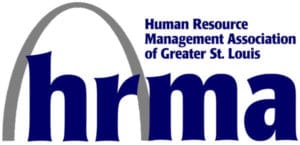 A discounted rate is available for members of HRMA. Contact Starkloff Disability Institute or HRMA for access to the discounted rate.